Coming Soon!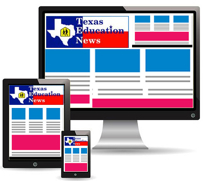 After nearly 40 years and exactly 1,600 printed issues, TEN will discontinue our print editions and will transform into an online only news service — with a paywall — very soon.

The paywall will not be in effect during a brief transition period.

To Our Current Print Subscribers
We will "snail mail" registration and log-in information to our current print subscribers soon.

After following the instructions you will receive to register with us online, the remainder of your current print subscription will be converted, at no extra charge, to a digital subscription.

Please continue to check back here for additional details, as they become available.

To Prospective Subscribers
Information about how to order a new subscription will be posted soon.

Thank You!